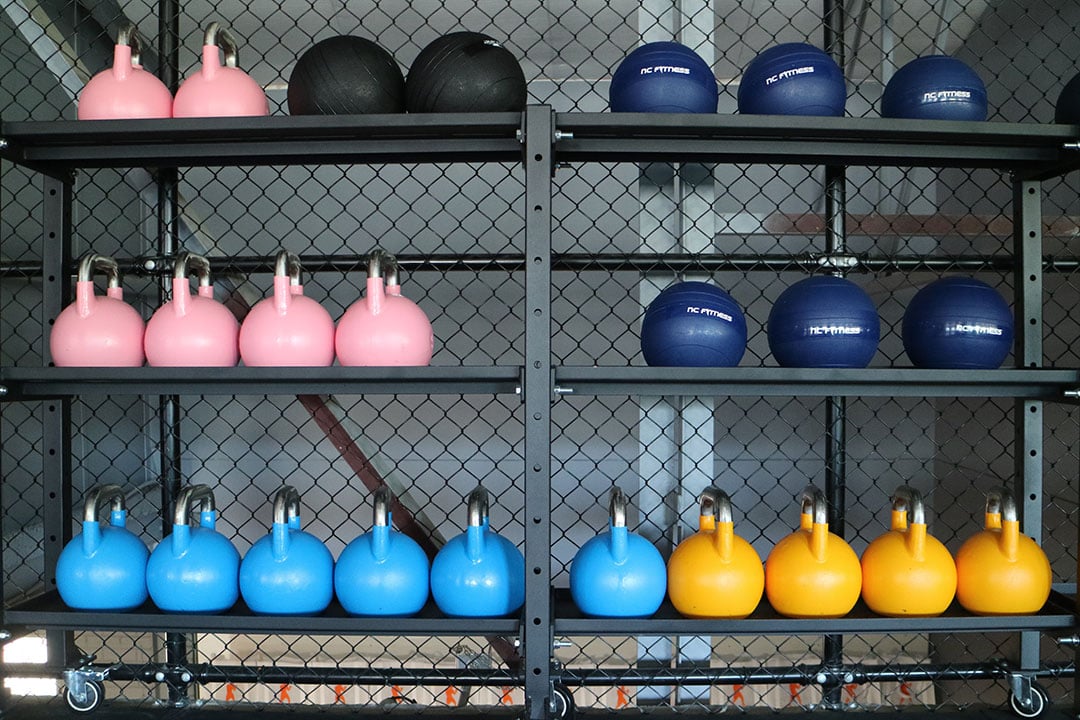 Do you want to get the most out of your training? Kettlebells could be the solution!
Kettlebells gained popularity in Russian strongman competitions in the 18th Century and soon spread around the world. The effectiveness of kettlebells comes from their uneven distribution of weight, which offers benefits in a range of exercises.
The versatile weights are a staple feature of any gym – providing a great mix of cardio and strength training. If you're not sure about the perks of using kettlebells, we're here to help you get on the kettlebell train with this guide.
Combines strength and cardio
Kettlebell swings elevate your heart rate to the same extent as other forms of cardio, burning calories and working your muscles. By combining strength and cardio training, you get the best of both worlds – making kettlebells a must for those keen to work each area simultaneously.
By mixing cardio with strength, you're also adding to the intensity of your cardio workout, building better strength than if you solely used a treadmill.
Different from other weights
Kettlebells are an off-centred weight, which means that when you pick one up you engage your stabilising muscles to a greater extent than with dumbbells or barbells, which adds extra muscle groups to your exercise.
When using kettlebells, you also typically engage in movement-based exercises, implementing the whole body rather than just a specific area. This unified approach to exercise is great for improving your overall shape and boosts coordination.
Functional training
The routines that you typically do with a kettlebell are beneficial to your functional strength, which is a term that applies to the type of strength and muscles you use outside the gym.
Functional training includes exercises that don't just use a linear movement, by moving in a range of directions you are strengthening your muscles in a way that's much more applicable to everyday life.
Easy to store and move
Kettlebells are naturally easy to store and the exercises usually don't require additional gear, such as benches. This makes them a great form of weight to have at home, as you can easily access them for a quick and effective workout.
And considering kettlebells have an inbuilt handle, you can use them anywhere – just make sure you have some space around you before you go swinging it at the beach!
If you're looking to add kettlebells to your collection, NC Fitness have a wide range on offer, including Pro Grade Kettlebells and Powder Coat Kettlebells, available in a variety of colours and weights.