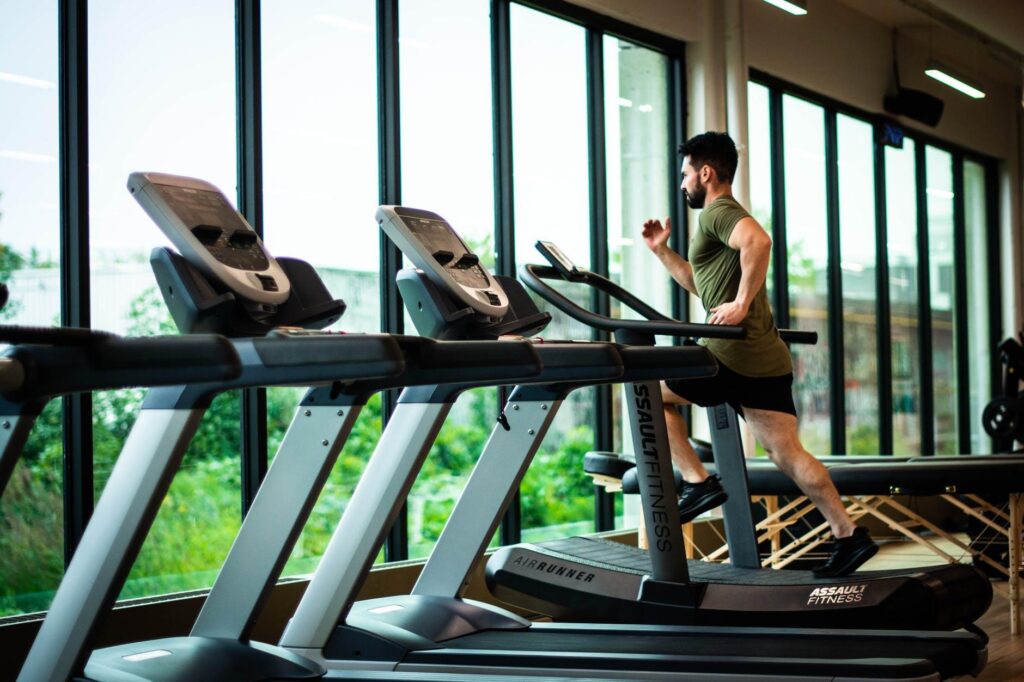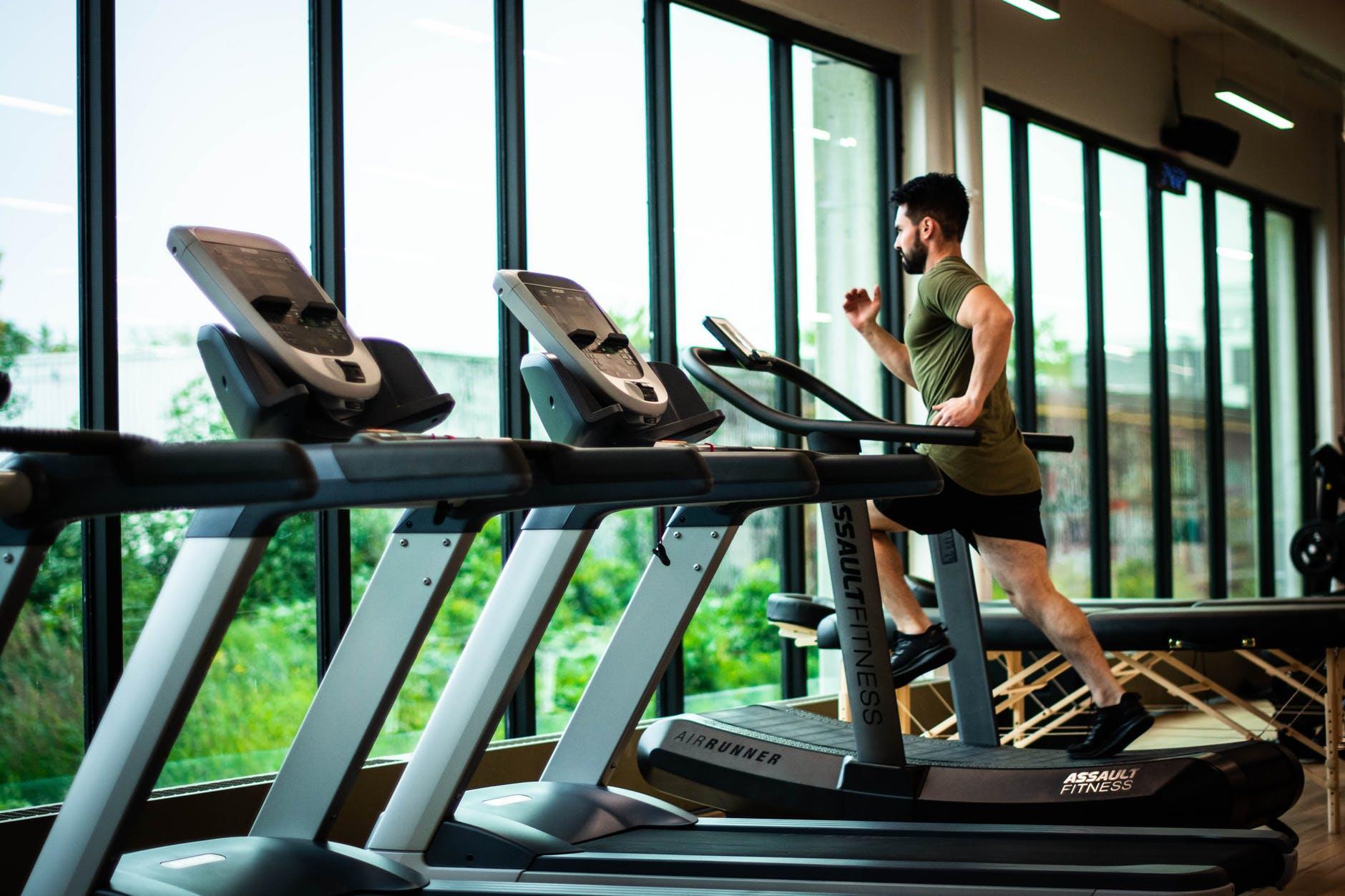 Finding a new gym is kind of like dating. It's easy to get so swept up by the romance of a promising future that you totally ignore the red flags.
Trust us: You don't want to realise you've made a terrible decision when you're already locked into that 12-month contract.
Before you sign a contract, grab that seven-day free trial for your gym of choice and get ready to sweat without commitment while you keep an eye out for the following signs.
Good sign: The staff are amazing
A good gym cares about their customers and wants everyone to enjoy their time at the gym. The trainers should be professional, friendly, and know their stuff. A great way to test this out is with a free PT session, which most gyms will offer to every new member. 
Red flag: It's not just messy. It's straight-up dirty.
There's nothing you can do to force people to pick up after themselves (just ask your mum). But there's a big difference between gym-goers leaving dumbbells lying around and an actual unclean gym. 
Working out in a clean environment isn't just about personal preference. It's about hygiene and health. The gym is a place to get healthy, not catch something nasty.
Good sign: Decent equipment
A gym is only as good as its equipment. That doesn't mean having the biggest or newest range of machines. But having a decent range of basic machines and equipment that are well-maintained is essential. Bonus points if they happen to be stocked with NC Fitness gear!
Bad sign: An abysmal free weights section
Dumbbells that only go up to 12kg? No bars that aren't attached to a Smith machine? Not a bench in sight? These are all unforgivable sins. There's nothing worse than making the effort to show up to your workout, only to find the tiny free weights area overcrowded and under-stocked.
Good sign: It's safe and secure
Sadly, not everyone uses the gym to get jacked. Thefts do happen, so it's important that your valuables can be stowed away in lockers.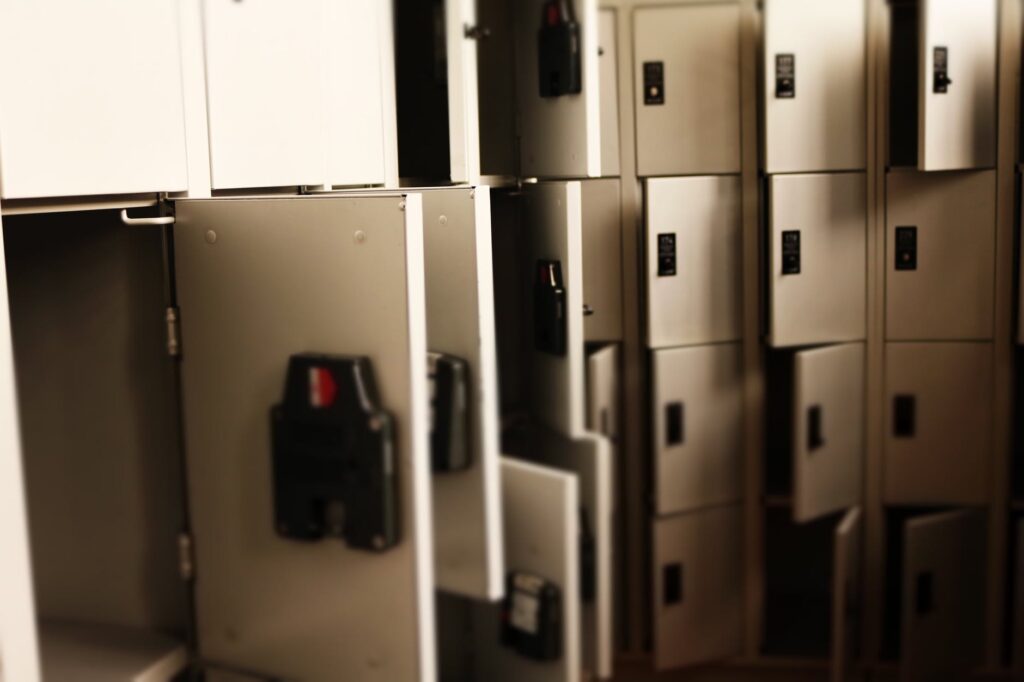 Red flag: The place is overrun with (or run by) jerks
It doesn't matter if it's staff acting like condescending jerks to their paying customers, or inappropriate behaviour from patrons that goes completely unchecked by management. You don't need that negativity in your life.
Good sign: Flexible opening hours
Ever felt the random urge to work out at midnight, or woke up super early and wanted to smash out a sweaty session right away? You'd better hope your gym is accessible at those hours. You never know when motivation might strike.
Red flag: Too crowded at your usual workout times
Even the most pimped-out gym is going to be useless if it's overcrowded. Make sure to visit your potential gym during the times you'll most frequently work out to gauge if there's enough breathing room. 
This includes making sure there are no group PT classes held in the open area, blocking off equipment. Yes, this happens.
Good sign: It meets your personal requirements
Make sure your gym doesn't just meet the general standards of a decent gym, but ticks your boxes, too. Maybe you want a gym with specific pieces of equipment, or a great class schedule, or facilities like a pool and sauna. Or perhaps you're looking for somewhere with a real sense of community. Everyone's criteria for a great gym are different.
Red flag: There's no squat rack
Run— do not walk, RUN away. Preferably towards a gym that does have a squat rack.
We might be biased, but we're always partial to a gym stocked with our quality fitness equipment. Make sure you keep an eye out for NC Fitness-branded racks, weights, functional equipment and more!